Local Kitchen Renovation near West County MO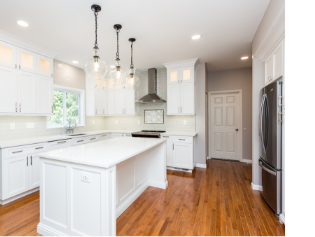 Whether or not you fancy yourself a cook, whether or not you have regular family sit-down meals, whether you're a granola nut or a pizza aficionado (or both) ... you need a kitchen that fits. Even if it's not a fixer-upper, chances are good you'd like a culinary center that more closely matches your lifestyle and vision.
When it's time for a kitchen renovation, it's important you don't just hire the nearest remodeling company you can find. You'll have to live with this room for years to come, and the state of a kitchen can substantially affect your home's value, so take the time you need to explore your options and find the right kitchen remodeling contractor for you.
---
The Kitchen is the Heart of Your Home
Not only do you prep meals there, enjoy family time, do homework with your children while baking cookies, and make other memories - it's also where you enjoy your dining experience. Your kitchen, like the traditional hearth of old, is the center of all that is domestic. It must match your needs, all occasions.
It's really not surprising that of all remodeling jobs, the kitchen has the highest return on investment. That's right: If you're going to elect to do a single renovation, it should be your kitchen, because you will see that money again ... and then some.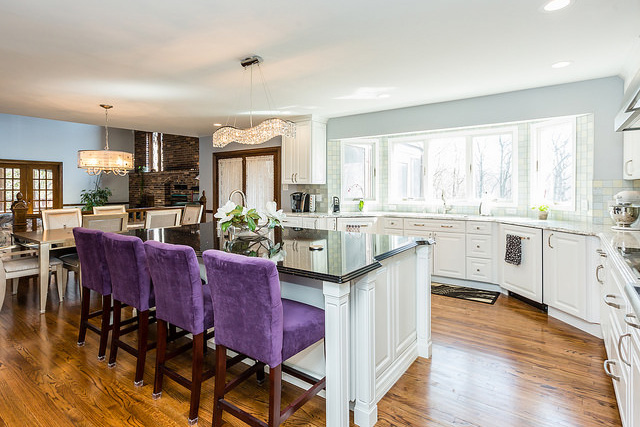 Project costs still vary depending on the size and layout of the room, the materials you use, whether the remodel requires an expansion, new appliances and much more. Here at More for Less Remodeling, we work through each aspect of the remodel carefully so we understand your exact needs and so that you understand and approve all costs upfront. Only then can you be sure of an ideal experience from beginning to end.
Comprehensive Customization for an Ideal Kitchen Renovation
When it comes time to customize your kitchen, there are several questions to ask yourself. These include (but certainly aren't limited to):
Do your appliances need to be replaced?
How can you save money on the remodel by keeping some of what you already have, whether that's walls, materials, cabinets or other aspects?
What will it take to make your kitchen looking as modern as you want it to?
What "green", eco-friendly updates are you hoping for?
Can you better maximize space with smaller appliances or pull-out countertops, for example?
---
Trusted Kitchen Renovation in the West County MO Area
Once you've answered some of the most important questions about your kitchen, or if you want help answering those questions, get in touch with your local St. Louis remodeling experts here at More for Less. We offer detailed contracts and accurate estimates, so you get what you pay for from start to finish.
We value communication, so you'll never have to worry about where you're at with us. If you're ready for a unique and beautiful kitchen that will last for years to come, call or email today!