Local, Trusted & Family-Owned
---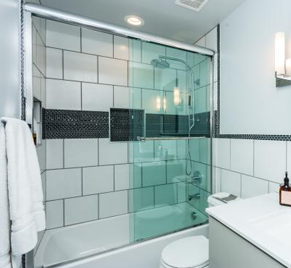 More for Less Remodeling is a local, family-owned and operated remodeling company. Our goal on every project is to provide more quality, with less headache for the homeowner.
We have an 'A' rating with the Better Business Bureau (BBB) and will provide references upon request.
Our Goals
Quality: We pride ourselves on sourcing the highest quality materials possible that meet your vision and budget, as well as a beautiful finished product every time.
Service: We understand that each and every client has different needs, and that each project requires the highest level of service we can offer.
Communication: We will always be available to address your concerns, listen to your needs and effectively communicate the status of your project.

To schedule your free design consultation and estimate, contact the experts at More For Less today! We look forward to creating the kitchen of your dreams.