Local, Trusted & Family-Owned
---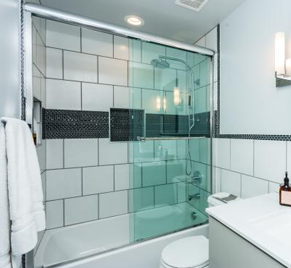 More for Less Remodeling is a local, family-owned and operated remodeling company. Our goal on every project is to provide more quality, with less headache for the homeowner.
We focus on Kitchen and Bathroom remodeling, custom basements, home theaters, and room additions. Our designers help you select everything and design your project at our New Showroom and Design Center. We provide 3D designs, and the crew that will install your project are More for Less employees. We offer a red carpet service from start to finish.
We have an 'A' rating with the Better Business Bureau (BBB) and will provide references upon request.
Financing Available
---
Call us today to talk about our financing options! (314) 458-5592
Our Goals
Quality: We pride ourselves on sourcing the highest quality materials possible that meet your vision and budget, as well as a beautiful finished product every time.
Service: We understand that each and every

client has different needs

, and that each project requires the highest level of service we can offer.
Communication: We will always be available to address your concerns, listen to your needs and effectively communicate the status of your project.
More for Less Remodeling, LLC Wins BBB TORCH Award
St. Louis, Mo. – More for Less Remodeling, LLC is a 2023 winner of the Better Business Bureau (BBB) TORCH Awards for BBB Serving Eastern & Southwest Missouri & Southern Illinois.
The TORCH Awards recognize businesses and charities that exemplify high ethics in their treatment of customers, employees and suppliers. Nine businesses and three charities are being recognized in 2023.
"BBB TORCH Awards recognize companies and charities that are committed to exceptional standards and high ethics," said Michelle Corey, BBB St. Louis President and CEO. "These organizations have truly joined BBB's mission of advancing marketplace trust in an exemplary way, and they are role models for other businesses and nonprofits in the community."
More for Less Remodeling, LLC is a detail-oriented and process-focused home remodeling company. It has been owned and operated by the Courtwright family for 21 years. Co-owner Angela Courtwright says the proof of customer satisfaction that the TORCH Award conveys is "the highest honor we can get." "It's really a great way for us to show our customers that we really care about them," Courtwright says of the company's BBB Accreditation, adding that it has helped drive leads by sending a positive message to consumers about More for Less Remodeling's approach to doing business.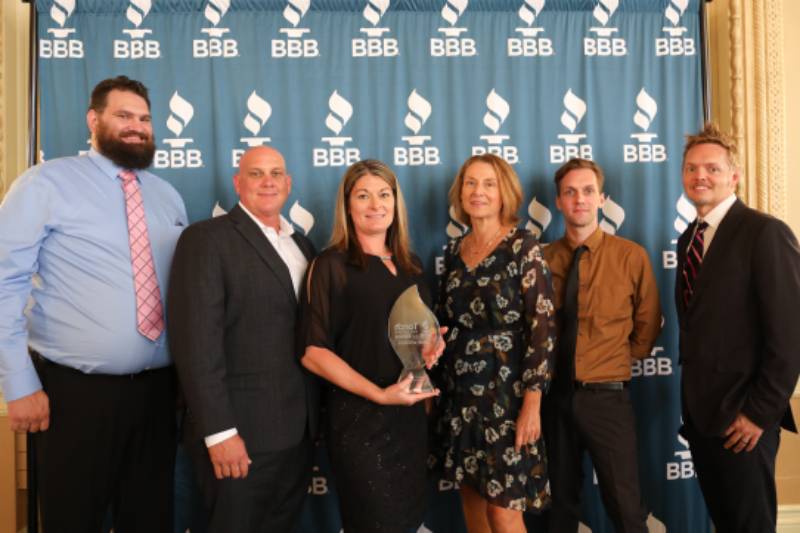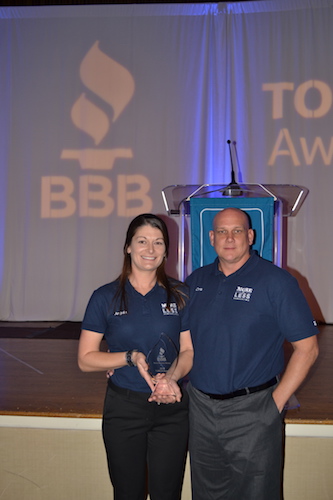 To schedule your free design consultation and estimate, contact the experts at More For Less today! We look forward to creating the kitchen of your dreams.