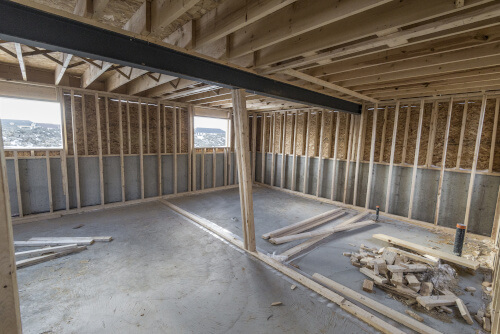 If any part of the house can be forgotten, it is the basement. Out of sight is definitely out of mind. But it doesn't have to be. Finishing your basement can bring new chances for you and your family to expand your living space. What is more, homeowners get up to 69% of the cost of their basement renovation back when they sell their house.
This post will go through the most popular ideas to finish your basement.
A Suite for In-Laws
Many families want to have one or more of their parents live in their home. Having a floor dedicated to the in-laws allows for a separate space while having everyone close enough for safety reasons. Walk-out basements are best to cut down on the stairs. Make sure to check with the city if a second kitchen violates any codes.
Home Theater
Don't waste time going out when you can have a luxury theater downstairs. Create your dream theater for movies or marathons through series in comfort with a theater designed specifically to your tastes. Basements already have few windows to block. You could raise parts of the floor to have tiered seating. Don't forget the projector for a bigger screen! With the current state of streaming services, you will never need to worry about what to watch.
Home Gym
Instead of staying in for entertainment, stay home for the workout. Gyms can be expensive with the downpayment and monthly bills. Plus, depending on the season and time of day, they can be tough to get to and crowded when you are there. You can tailor your gym to the types of workouts you like from open hardwood spaces for yoga, shadow boxing, or dance to thin carpeting for stretches or lifting.
Kids' Zone
Many families want a separate space for their kids to hang out. From toddlers with their toys to teenagers and their video games, a different area can be good for the kids to play with their parents or their peers. Keep areas of your home focused by creating a dedicated space for your kids to do their thing.
No matter your goals, the basement contractors at More For Less Remodeling can help give you the basement you have always wanted. From design to construction, we have the skill and knowledge to get your project done.
Give us a call today at (314) 458-5592 to chat through your ideas.