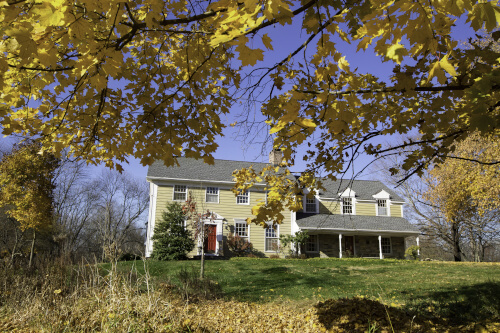 As the weather starts to shift toward cool and your family's focus moves from vacation to back-to-school, your priorities may change. Many people look at spring and fall as the seasons to put in some extra work around the house. This post will focus on the reasons to remodel your kitchen during this upcoming fall season, so you are all done by the time the snow hits.
Host Holiday Parties and Family Get-Togethers
Between school events, thanksgiving, and the December end-of-year holidays, there will be many events to celebrate as the year draws to a close. Whether you have a big family, a centrally located home, or you love hosting, your kitchen will be putting in extra hours in the season to come. Both for hanging out or catching up and prepping the holiday feasts, having a quality, efficient kitchen will make all the difference.
Now is the perfect time to renovate or update your kitchen before all the busy activity kicks up. Are you looking to add a dining area to your kitchen? How about choosing to put in a kitchen island to add more counter space? Seize the moment to get the kitchen that will make the coming months the best yet!
Enjoy Your Space as Temperatures Cool
Spring is a time of rebirth that excites people after the long, cold months to get outside even if it isn't quite warm enough and summer is just right for outdoor activities. Fall and winter will drive you and your family indoors for inside activities. Why not bring all the joy you can to this time by creating the right space for you and your family. Take out the stress you can by planning and getting the kitchen that will help you be more efficient and comfortable. After a long day at work or school, coming home to a nice space will brighten everyone's day.
Increase Your House's Value
Those reasons are important, but let's get down to the financial figures. A kitchen remodel can be expensive, but it is a home investment that typically returns about 80% of the funds you put into it. Even during the 2008 recession and low home sale years, buyers will still be on the lookout for recent kitchens. The best part is, you get to enjoy your renovated space until you realize the return when you eventually decide to sell your house.
More For Less Remodeling provides affordable options for your kitchen, basement, bathroom, and bedroom renovations for homeowners in and around the St. Louis area. Give us a call today at (314) 458-5592 to schedule a consultation with one of our remodeling professionals.