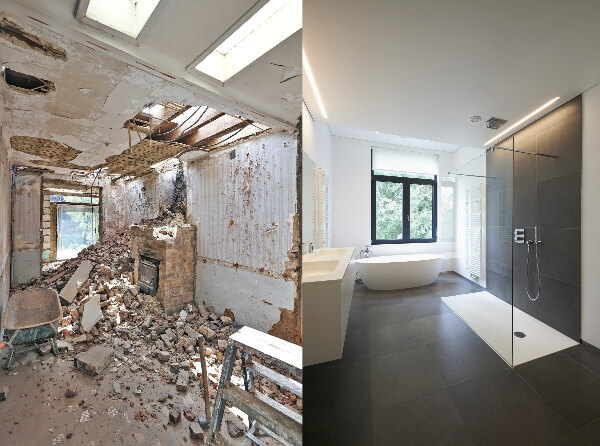 "Are we there yet?"
So many parents have heard this complaint from children that it has become a cliche. However, kids aren't wrong - everyone wants to know when they will get somewhere or how long a task will last.
Similarly, many homeowners want to know how long home renovation projects will take. We get this question all the time, we can feel the excitement for our clients to start enjoying their more functional, comfortable, and valuable home. It isn't always easy to give a simple answer about the timing of home renovation projects with all of the factors that go into including getting building permits, acquiring materials, and working around your schedule.
This article is all about the general timeline of home renovation projects.
A Quick Rundown of Project Timelines
Cosmetic/Light Work
Time - several days to three months
Type of work - painting, installing new appliances or countertops, some flooring work
Medium Work
Time - a few weeks to six months
Type of work - complete kitchen remodel, adding a fireplace, a complete bathroom remodel, basement remodel
Major Work
Time - six months to more than a year
Type of work - work on the foundation, structural repair, second story addition
Cosmetic or Light Home Renovation Projects
If your home is already in good shape, maybe you just need some light work to be done. Think of cosmetic projects as touch-ups that improve the look and feel of your home without making big changes. These smaller projects are mostly "weekend projects," so you can get them done in one or several weekends. Landscaping or installing a new sink fall in this category. Other possibilities include painting (inside or outside), installing new countertops, or some simple flooring projects.
Medium Home Renovation Projects
Now let's add some complexity. The medium type of projects tend to take between a few weeks and six months, depending on how determined you are to have it done quickly. These projects go beyond touch-ups to fully gut a room and starting from the floor up. Most repairs and renovations fall into this group. For example, complete kitchen and bathroom teardown/build-up renovations are the main medium home renovation projects. Here at More for Less Remodeling, most of our projects are this type.
Major Home Renovation Projects
The largest renovation projects are...large. This type of renovation usually goes beyond one room to a complete level tear down, a second story construction, or foundation work. These projects can take up to a year with multiple sections of work. These types of projects are typical for house flippers or rehabilitating houses. Sometimes the house will be in a great location, but it requires a huge amount of work. Projects of this scale are grand, but the finished project will be a complete transformation of the living space.
Partnering with a Professional Contractor
Having work done on your home is a great way to add comfort and functionality now and value whenever you choose to sell. Most contractors will work around your schedule to get your project done. The professional contractors at More for Less Remodeling will give you an accurate estimate on a budget and timeline that will work for you. Our team's skill and expertise will ensure we stick to our agreements!