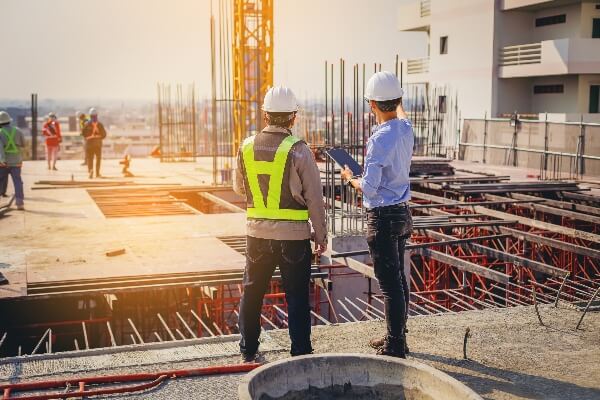 Let's face it, the year 2020 looked like no year we have ever experienced.
Sure, the world has seen pandemics before, but since vaccines became available, global health emergencies have not reached the level they did in 2020 since the early 1900s. Businesses of all types have been reeling from the rippling effects of COVID-19 and the associated shutdown or social distancing guidelines.
Here at More for Less Remodeling, we believe in writing about what we know. So this article is all about the pandemic's effects on the construction industry, remodeling projects, and renovations.
1. Keeping Our Employees Safe and Healthy
Many contractors have remained positive while responding to the preventative steps in the health and safety guidelines put out by each state. Taking care of our employees has been a priority for contractors. Even in heavily impacted areas, the risk of infection for those working outside of the healthcare industry have remained low (according to OSHA). Handwashing, social distancing, and wearing masks while inside people's homes have all helped contractors remain healthy and working during the pandemic.
2. Delays in Material Deliveries
There have been issues in response to COVID-19 abroad that have impacted material deliveries here at home. Due to the Chinese government's reaction timing and quarantining, production of cars, cellphones, and more have slowed, according to Construction Drive. Contractors use Chinese goods such as steel, stone, and plumbing fixtures. Up to 50% of building supplies come from China. Expect delays in receiving materials.
3. Quarantines and Alternatives to In-Person Meetings
Many businesses, schools, and municipalities have chosen to shut down to slow the spread of the disease. The construction industry has been no different. Contractors and builders have been able to keep most projects moving forward while properly social distancing. Just as many businesses have turned to Zoom for meetings, contractors have used digital technology to work through the bidding and even home visit processes.
4. Uncertainty Everywhere
There has been volatility in markets all over the world. This trend displays uncertainty and anxiety in consumers and owners all over. These feelings lead to hesitancy in maintaining current projects or investing in new ones. Making predictions and outlooks for the future has become more difficult and less reliable during the pandemic. What this all means for contractors is fewer projects and a greater need for contracts to be firm.
Choose a Reliable Contractor During Uncertain Times
If you are like most people, you may be reluctant to start a project during the pandemic, but some work needs to get done. When you need work around the house done so you can have essentials upgrades, consider More for Less Remodeling. We have been serving the greater Metro St. Louis area for more than 10 years. Give us a call today to discuss your project.