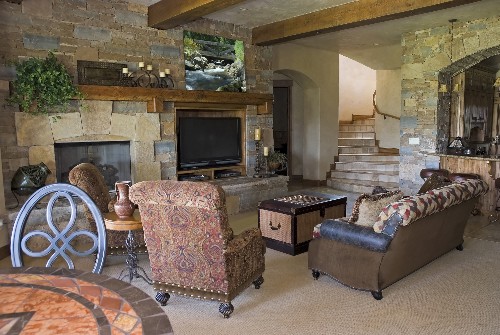 There is always a project to remodel your home. Many people wonder if finishing their basement is worth the time, effort, and money to remodel their downstairs space. To answer that directly, yes, finishing your basement will almost always increase the value of your property. The standard return is around 70%, according to Remodeling.HW.net. There are some costs and considerations that complicate that answer.
Read on to learn about the aspects of a basement renovation project to consider before calling a basement contractor to get to work on your home.
Plan for the Payoff
The size of your basement and the scale of your plan will factor into the cost of its renovation. You can take care of some parts of the project yourself, but unless you are a professional contractor, that may lead to more costs down the line. Working with an experienced contractor will also help you balance getting the basement remodel you have wanted with keeping the project within your budget. A finished basement is a great selling point and will help increase the value and the speed of your sale when you decide to move.
Consider the Market
Get to know your area, your neighboring houses, and the interests of potential buyers. Sometimes, not having a finished basement when all your neighbors do is a selling point for DIYers. Usually, if buyers in the area expect a finished basement, you will want to follow suit to keep your property marketable. Check out some local open houses to get a clear idea of your area.
Evaluate the Options for Basement Finishing
You have almost countless options for what to do with your basement as additional living space. A personal gym, a spare bedroom, and an in-law's suite are just a few opportunities for your basement. You can express your tastes here to feel the most comfortable that you can in your home. Think before you draw up those space age plans. When you have a niche room, that may limit your ability to sell your home. Generic stylings can serve as a proper base to build out your basement. You can have a functional space without natural light but with proper ventilation. The more versatility you include in your basement, the more likely a buyer will be able to see themselves living there.
Partnering with the Right Basement Contractor
There are many factors to consider, but in the end, finishing your basement allows you to better enjoy your space now and have a good return in the future as a homeowner. Make sure your project stays on point by working with a basement contractor you can trust. The experienced design and construction staff at More for Less Remodeling will make sure you get the basement you want while keeping your project manageable. Additionally to quality materials and great ideas, we will work together on the project to transform your basement into a livable space based on your family's lifestyle.
Give the team at More For Less Remodeling a call today at (314) 458-5592 to discuss remodeling your home.