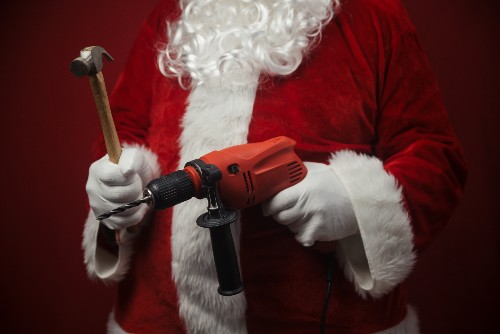 Spring, Summer, and Fall are the seasons to enjoy the outdoors with park outings, grilling events, and bonfires. The cold weather usually brings everyone inside, so many people don't consider this season as the time to get some work around the house done. Working on a winter renovation project may be right for you. Keep reading to get our tips on how you can save money on your project with the right plan.
Step 1: Decide Between Interior or Exterior Work
During the winter, it is best to work on indoor renovation projects. By focusing on what you need to get done inside, you can avoid the cold, often dangerous circumstances outside. Whether you plan on painting, replacing flooring, or going for more serious work, make sure to stick inside.
Step 2: Choose a Priority
Do a review of your home and all the aspects of it that you would like to change. Start with small items and work your way up to full room renovations to create a complete list. Next, separate your list into needs and wants - remember, wants are important to consider as well. You might decide to opt for several small repairs or one whole room renovation. Once you have your defined list, you are ready for the next step.
Step 3: Create a Budget You Can Stick With
Plan out how much you can spend on this project. Take your time researching the costs of materials, seeing where you can save. Consider whether doing the job yourself or hiring an experienced, certified contractor will make more sense for you. Painting a wall is a good DIY project, whereas painting the whole house or remodeling a bathroom is a professional job. Make sure to leave some flexibility when things end up changing.
Contractor Tip: Winter Renovation Projects are Better for You
Contractors and designers tend to be busier during the warmer months. That means your contractor can get to your winter renovation project more quickly. There may also be deals that you can secure with your contractor during their slow season. The slow down in work means there are fewer permit requests, so your project can move forward more quickly.
Working with a professional contractor will ensure your project stays on target with your budget and design goals. More For Less Remodeling can help you reshape your home into the space you have always wanted. We are a family-owned business with an "A" rating from the Better Business Bureau (BBB).
Give the More For Less Remodeling team a call today at (314) 458-5592 to talk through your winter renovation project.